Zurück zur Übersicht
Management Research by Practitioners
DBA Handbook
Symmank, Reno; Spethmann, Patric
Paperback
692 Seiten
ISBN 978-3-7528-7676-5

CHF 66,90
Beschreibung
Autor/in
Pressestimmen (0)
Management Research by Practitioners
This handbook focus on management research by practitioners. The book would not have been possible without the German cohort 6, who set the forum for lively discussions and supported all researchers on their journey to its doctorate. The book is set up in three chapters.
Chapter I"One of the main triggers for this thesis was my direct experience of the financial crisis, as it showed that many principles and assumptions that were believed to be "carved in stone" were challenged overnight. Investors lost confidence as Corporate Governance turned out to be very poor in reality, although companies consistently declared in their disclosures that they followed good Corporate governance guidelines". This section develops a Corporate governance reporting taxonomy, which can be used for electronic reporting and is the basis for the digitalisation in accounting. A mixed-method approach s applied which combines qualitative and quantitative research methods.
Chapter II deals with an analysis of marketing process governance in multinational enterprises and is based on an empirical analysis of FT500 index corporations. The literature showed, that there is currently little substantial understanding of how activities and processes in marketing can be sourced and geographically relocated. However, there is substantial evidence in scholarly and managerial literature that marketing process reallocation is a subject of increasing attention for the last five years.
Chapter III focus on out of stock situations (OOS) in retail stores.
One of the major advantages of store-based retail formats is the availability of products. The unavailability of products is a major threat for store-based retail formats as OOS situations are considered to be some of the most displeasing occurrences for consumers, resulting in dissatisfaction. As avoiding or recovering from OOS situations are matters of allocating limited resources (e.g. staff, money) wherever they are most effective, this work recommends actions that retailers can take to manage OOS occurrences at store-based retail formats to increase consumer satisfaction.
All three researcher describe in their reflexive diaries how thy managed to be sucessfull on their long jounrney to the finalisation of their thesis. We all three would also like to thank our supervisors and all of our contributors. Let the words speak for themselves.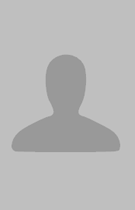 Dirk Beerbaum (Hrsg.)
Dr. Dirk Beerbaum is an Executive-in-Residence at Aalto University School of Business, Finland. He received his Doctorate degree from the University of Surrey in Guildford, United Kingdom. He holds a Master degree in Business Administration from the European Business School in Oestrich-Winkel, Germany and is a Certified European Financial Analyst (CEFA). He is a senior lecturer at the Frankfurt School of Finance & Management . His research is also grounded on his 20 years practical experience as Vice President of Corporate Disclosures working for several Banks in Germany and as Management Consultant in the area of Finance Transformation, Disclosure Management and Business Process Reengineering (BPR). His main research interests include Corporate Governance, Taxonomy development, external and regulatory reporting and XBRL. He is a reviewer for the Journal "Corporate Governance: An international Review (CGIR)" and presented his research on several international conferences. He is also a member of the IFRS Taxonomy Consultative Group of the IASB in London.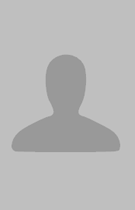 Patric Spethmann
Dr. Patric Spethmann is a Managing Director at Gries Deco Company:"Experimental fieldwork was conducted in the German grocery sector, comprising 24 different research scenarios, two products (hedonic/utilitarian), three importance drivers (basic importance [need}/brand loyalty/promotion) and four different retail settings (on-shelf availability [OSA}/OOS with no recovery measure/OOS with basic recovery measure/OOS with recovery-plus measure). By comparing the results of these 24 different research scenarios, this work provides that consumer satisfaction levels correlate significantly with consumer reaction to retailers. This study finds that the outcomes to no recovery measures and to applied recovery measures in reaction to OOS occurrences varied between the hedonic and utilitarian settings and by the level of importance of the product to consumers."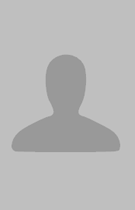 Reno Symmank
Dr. Reno Symmank is Partner of Gilg/Symmank GbR:"It seems that academia produces more new questions instead of delivering solid and robust answers to the phenomenon. As the University of Surrey adopts the view of the Association of Business Schools (ABS), "the DBA is primarily designed to enable a significant contribution to the enhancement of professional practice in the business area through the application and development of theoretical frameworks",and therefore the DBA is concerned with the research of managerial dilemmas." Based on this definition, I constructed my research and discovered that now I am able to make judgements on complex topics in a more analytical way, since I know how to deal with unstructured or partially unavailable data."